The 12 Absolute Best Sites with Free and Cheap Stock Photos
Amos Struck
August 18, 2020
Great photography makes a world of difference in how your brand is perceived and how well your marketing efforts will do. Simply nothing adds up to the power of images when it comes to telling a story, delivering a message, and showing people your (or your brand's) best face.
Stock photography is a hugely valuable asset for creative professionals and business owners, for it delivers high-quality imagery for all their projects on a whim. Stock photos solve all kinds of creative needs, you can use them on a website, in advertising, on social media, blog posts, and so on.
Now cost is a factor that stresses many creatives, but, fear not! There is a surplus of sites offering cheap stock photos, and even free stock photos, that are every bit as beautiful, sharp, and professional as their high-end counterparts.
Ready to discover them?
12 Best Free & Cheap Stock Photo Sites
Here's our selection of the ultimate stock photo agencies and free stock photo sites where you can download high quality images cleared for commercial use, for little to no money.
You'll find options to get royalty-free images –be it with a standard license or an extended license– both paid and free, as well as some alternatives with free use photos under custom licenses, which are way safer than Creative Commons or Public Domain images. If you are not familiar with those license terms – go check out our image licensing guide here!
So web designer, graphic designers, bloggers, social media marketers, and business owners: dive in and find the ideal stock site and the perfect image for your next creative project!
Royalty-Free license
Subscriptions and on-demand image packs
Price range:$0.30 to $7.20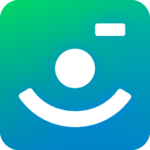 Stockphotos.com was designed with small and medium-sized businesses in mind. It offers over 8 million images with very convenient subscription plans. The most popular is the Club Easy, with 200 downloads (up to XXL size) for $99. That's just $0.50 per image, and you get a whole year to use up your allowance. Cheap stock photography at its best!
It is a perfect match and the best-kept stock photo secret if you have a little budget for photos and want to make the best of it for the longest time possible! Plus, it's run by a team focused on fair and friendly treatment and has dedicated human (not bots!) customer support ready to solve all your inquiries.
Royalty-Free License
Subscriptions and on-demand image pack
Price range: $0.22 to $9.80
Shutterstock is a household name in affordable stock photography, as it established the industry standard of stock photo subscriptions. They amassed a ginormous library of over 330 million photos.
They have an awesome Shutterstock free trial that lets you download ten images from their catalog entirely free for one month! And you can grab additional images for free through their weekly freebies.
After that, you can opt for one of their famous subscriptions, like the monthly plan with 750 downloads for $249, resulting in just $0.33 per photograph. A real bargain, only improved by our exclusive Shutterstock Coupon Code with up to 25% off. You'd be a fool not to take this deal!
Royalty-Free license
Subscriptions, single purchase, and on-demand credit pack
Price range: $0.22 to $33
iStock (previously iStockphoto) is a renowned stock photo website; it's the very first stock agency that sold royalty free photos at low prices online. They have millions of photos, both budget-friendly and high-end.
Their site features one free photo and one free illustration every week, a cool way to get professional pictures from a trusted site without paying.
And for specific needs, they have low-priced plans such as the monthly subscription for 750 images that costs $199, equivalent to $0.26 each cheap photo. Moreover, you can get an even lower price with our exclusive iStock Promo Code that gives you up to 15% off in your purchase!
Royalty Free license
Subscriptions and credit packs
Price range: $0.26 to $9.99
Adobe Stock is a stock image service offered by Adobe –powered by the now gone Fotolia– and fully integrated into its Creative Cloud platform, but their very large, very rich photography library is open to all.
There is a great Adobe Stock Free Trial that gives you 10 free image downloads to use in one month, ideal to grab a bunch of high-quality stock photos at no charge.
Then you get to buy images at a very low cost, with subscriptions like the one with 750 royalty free images per month for $249,99 (or $0.33 per photo). A very good deal considering the quality and added functionality of the service!
Royalty-Free license
Subscription
Price range: The more you download, the less it costs
Canva Pro is a design platform and tool famous for its user-friendly approach. As part of the service, they offer a large collection of stock photography to either use with their editor or on your own.
A fraction of their catalog is of free stock photos, that you can download and use without paying a penny. Then, there's the larger, premium segment of paid images. However, they come as part of the Canva Pro membership that has unlimited downloads plus a lot of bonus features.
There is a cool Canva Pro Free Trial (with 45 days instead of the normal 30 days) that gives you full access to the premium version for a whole month, including unlimited downloads of whatever photo or vector image you want. After that, the membership costs just $12.95 per month or $119.40 a year. A ridiculously great deal to get your perfect royalty-free stock photo!
Royalty Free license
Subscriptions and credits
Price range: $0.19 to $4.60
Dreamstime is a well-established company that sells photos for commercial use online. They have millions of them.
The agency's website includes a free photos section packed with, you guessed, free stock images. These are very valuable as they come from a professional supplier but cost literally nothing.
If you can't find what you need in the free section, you can always get paid royalty-free images from their collections. The best prices are with subscriptions, such as the one for 750 images monthly that cost $197. That breaks down to $0.26 per picture.
An ideal cheap stock photo site for many!
Royalty Free license
Subscriptions and credit packs
Price range: $0.19 to $4
123RF is a reputable microstock agency that specializes in royalty-free stock photos like its name gives away. They have millions of them for sale on their site.
Subscriptions are the best-priced offer in this agency. For example, the 750 downloads a month plan comes at just $199, meaning each photo costs just $0.26.
When it comes to finding a cheap stock photo, this is where you'll find it!
Custom free license
Download as you go
Price range: Free
PikWizard offers free stock photos for commercial purposes, and what makes it great is that the site is run by WaveBreak Media, a professional stock media production house. As a result, the photos are professionally-shot and of superb quality, have a great commercial value, and are very legally safe thanks to the custom, free use license they are issued, that requires no attribution.
Custom free license
Download as you go
Price range: Free
Unsplash is a platform that integrates free photos and a photography community. As a result, they have a lot of Instagram-worthy images –submitted by their community– you can use in your work without paying a penny, and their custom license for free usage is a valuable, legal-safety factor. Forget about that risky google image, go for Unsplash photos.
Custom free license
Download as you go
Price range: Free
Gratisography is a free stock photo site run by an experimental artist and photographer, the author of all the photos on offer. It is a strong artistic, unique-styled collection of images that might not fit all commercial purposes but is certainly great to add an edge to your visual content, and the custom license added to the fact the person licensing them is the one who owns them is a bonus safety net, legal-wise.
Custom license for free use
Download as you go
Price range: Free
Pixabay is a free stock photo site with true German engineering. The over 2.5 million free images they have are easily searchable and discoverable thanks to a dedicated search engine, and curated selections that range from editor's picks to themed categories. Their custom licensing terms add a veil of safety to the images, too.
Custom free license
Download as you go
Price range: Free
Pexels is a free image site that offers both user-submitted content as well as aggregates from other free photo sources on the web. This allows them to host a very large and very rich pool of images. As they issue their own custom license for free use, they are a lot safer legally than Creative Commons images that are offered all over the web.
Get Down to Creative Business with Cheap Stock Photography
Put your creativity to work right now, and launch your first image search at your favorite of the above-listed sites, you'll be blown away by the quality and affordability of the images.
As you now know where to look to find beautiful, engaging, and professional stock images that are also cheap (and even free!) there is no stopping you from taking the world by storm with your visuals!
Header image copyright: marshi / Photocase.com, all rights reserved.
I am the co-founder and editor of Stockphotos.com and its Blog and other magazines of Stock Photo Press such as Stockphotosecrets.com. I am an entrepreneur with a long history in the stock photo industry and have also created events such as the Microstock Expo. My expertise in the stock photo industry and my knowledge of AI make me a valuable asset to the world of stock photography. I have also developed several AI-based services, including an AI Image Upscaler, which enhances the quality of photos. My newest venture is an AI Magazine called aisecrets.com