The Best Way to Buy Stock Photos – 5 Top Stock Photo Sites in 2023
Amos Struck
September 1, 2020
Imagery –and photography in particular– is a must-have, power resource for marketing in our day and age. With the right image, you can capture your audience's attention better than with any other trick from your arsenal, they are that powerful.
Stock photography becomes an exceptional ally for small business owners, graphic designers, and creatives because it provides instant and affordable access to professional, high-quality photos to use in all kinds of visual content, from websites and social media to storefronts and signage.
Just one quick online search can easily overwhelm you with the abundance of places to buy stock imagery, especially if it's your first time buying a stock image. If it's your first time – go check out our image licensing guide.
Today we give you insider's tips on the best sites to buy stock photos with the best quality and at the best possible prices, and little tricks to make every penny count!
5 Best Sites to Buy Stock Photos in 2023
Right now there are 30+ active stock photo websites where you can buy royalty-free stock photos online. Each of them has its pros and cons, and in the end, only you can tell which is the best stock photo site, based on your preference and experience.
But we put our expertise to good used to narrow it down to 5 top sites with the most affordable, high-quality photos and the best customer service. They offer images under a stock photos subscription, or on-demand with credit packs or image packs, sometimes both options are available at the same stock photo agency. Most of the listed companies include stock videos, too.
Whether you're a graphic designer, a marketing creative, an online publisher or a business owner, you can find the perfect stock photography website for you right here.
Take your pick!
Stockphotos.com – The Small Business Ally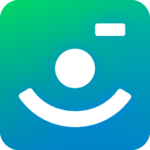 Stockphotos.com is a stock photography agency designed with small and medium-sized businesses in mind. In consequence, it has very low-cost and flexible subscription plans that fit into most budgets and give you great value for your money.
Our Club Offers are the most convenient of all. The Club Easy is the most popular offer, with 200 stock image downloads to use in one year for only $99. But there are more clubs available with more downloads per year, as well as image packs, according to your needs. Extended license packs are also available.
Here is where you'll find the perfect high-quality image at the friendliest price, with fair pricing, and dedicated, human customer support.
Shutterstock – The Biggest Library
Shutterstock is a household name in the stock photo industry, and with good reason. This stock photo website is the pioneers of the stock photo subscription and also the host of arguably the largest stock image library on the web, with over 330 million images.
Its subscription plans and image packs are very affordable, and they also sell images under extended license, on-demand.
This is the agency for you if you want to have virtually every image imaginable, just one click away.
SHUTTERSTOCK FREE TRIAL + COUPON CODE!
20% OFF Image Subscriptions & Image Packs!
This exclusive coupon will save you 20% on any image subscription and image pack!
iStock – The High-End Option
iStock (previously known as iStockphoto) is a very reputable company, having pioneered as a microstock agency selling royalty-free stock photos online, over 20 years ago. Now they're backed up by Getty Images, and their core value is in their photo library that is curated into two big tiers: non-exclusive budget photos, and exclusive high-end images.
Here you can buy photos with a subscription plan or using credit packs to download on-demand, according to how many images you need. In the case of an extended license, they have several options available, all on-demand. In all cases, you will find affordable prices and great quality photography.
iStock is the place to find more unique photos, with a higher visual value.
Exclusive Deal: 25% Off on iStock Large Credit Packs (18+ Credits)
Get an exclusive 25% Discount on all credit packs of more than 18 credits and 15% off subscriptions. This exclusive iStock coupon code is valid only for a short period.
NEW! 10 FREE CREDITS AT ISTOCK!
Buy your first monthly subscription at iStock and enjoy a bonus 10 credit pack, at no added cost!
EXCLUSIVE: 10 Free Credits at iStock with your First Monthly Plan
Buy a monthly subscription of your choice at iStock and unlock a bonus pack of 10 credits at no added cost!
Adobe Stock – The One for Adobe Fans

Adobe Stock is a service offered by Adobe, built on the old Fotolia agency's base. The gist is in the fact Adobe Stock is fully integrated into the Adobe Creative Cloud platform. You can access, license, and work with these stock images directly from your editing app's layout, improving your workflow.
You can get a stock photo subscription with the download volume that better suits you, or get credits to later download photos at your own pace. They have very reasonable prices and an Extended License is available on-demand as well.
Adobe Stock is available for all, but you'll get its real value if you're an Adobe Creative Cloud user.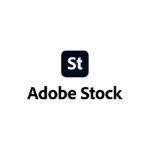 Adobe Stock: get a free 30-day Trial!
Get 10 Adobe Stock standard assets with your free trial. Cancel risk-free within the first month.
Photocase – The Quirky Alternative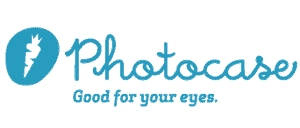 Photocase is a Berlin-based stock photo agency with a distinctive style that stands out from the rest. They have a highly-curated photo collection with images that are artsy, mold-breaking, and modern.
At Photocase you buy stock photos by the unit, paying as you go, or you can opt by credit packs that save you some money. Extended licenses can be purchased as well. Either way, the prices are budget-friendly especially if you consider the added value in the content.
This is the place to go if you're after extraordinary images that step out of the strictly commercial aesthetic.
5 FREE Credits + 10% OFF on your first purchase
Get 5 FREE Credits and 10% OFF on your first purchase with Photocase.
Clear Your Doubts Before You Buy: Quick FAQ
You know where to go to buy stock photos at the best prices, with the best quality. But if you're still unsure about how this whole stock photography thing works in your favor, read ahead, because we are going to address the most common first-time-buyer questions:
Which is the Best Stock Photo Site?
This answer is subjective, it all depends on what exactly are you after!
High-quality stock photography with budget-friendly plans and prices? Stockphotos.com
An insane variety of high-resolution images to choose from? Shutterstock
High-end, less frequently seen photos? iStock
Stock photos to edit using Photoshop or other Adobe Creative Cloud apps? Adobe Stock
Unique pictures with a strong artsy vibe? Photocase
Each one of these sites is at the top of its game and excels in its own right.
Why Do People Buy Stock Photos, When There are Free Ones on Pexels or Unsplash?
Ah yes, the long "paid vs free" dichotomy can confuse many when it comes to stock imagery. But the answer is a lot simpler than you think.
While a free stock photo site like Unsplash, Pixabay, or Pexels have lots of images, many of very good quality and they are free, they are also under a license, just like paid stock photos except free photos tend to be under Creative Commons license, Public Domain or custom licenses. The difference is these free websites usually don't review the images submitted, so it's possible to encounter copyright restrictions, breach of the right to privacy, and more legal problems hiding behind an innocent-looking free image. 
With royalty-free stock images, the agencies review them and back them up legally. You're not only granted pro-quality photography but also legally-safe photography. In a royalty-free license, you're paying for your peace of mind, essentially. This is very important when you're using photos for commercial purposes, like for your business. We recommend checking out our guide which explains image licensing.
What is the Cheapest Way to Buy Stock Photos?
Royalty-free images are THE cheap stock photos by definition. But the best prices are by far with a stock photos subscription. And as a rule of thumbs, the larger the download allowance, the cheaper the per-image price.
With a stock photo subscription, you can get from 10 photos a month for around $30, so about $3 each. But if you hire one of the large volume plans, for 750 downloads per month, for example, you pay around $250 monthly. Which means, only $0.33 per photo.
In contrast, stock images on demand can be anything between $5 and $35 each, depending on image size.
What is an Extended License and When Do I Need One?
As the name implies, an Extended License is a Royalty Free license that adds more usage rights over the content –in this case, the photo–. Namely, Extended License adds unlimited copies/reproductions, and most importantly, the right to use the photo in a product for resale –something the standard royalty-free license expressly forbids. 
You are going to need an Extended License every time your intended number of copies or digital reproductions exceeds the standard license limit, and, of course, every time you want to use a high-resolution image in a product that you will then resell for profit (like t-shirts, puzzles, canvases, etc.)
Extended Licenses come at a higher price point than standard, but their value generally exceeds the cost.
Why Buying from a Stock Photography Site and Not From a Professional Photographer?
There's nothing wrong with buying from a stock photographer directly. But you can expect one photog to have less amount of images available, less variety of subjects and topics, and for the operation to be a bit clumsier. Not to mention there aren't a lot of artists selling their stock independently (they also think it's best to sell through a stock agency!). 
In a stock image website, you find thousands to millions of photos from various artists, all in one place. The company takes care of reviewing the images, managing the licenses, and ensuring they are cleared for commercial use. 
As a buyer, it makes a lot more sense to use a stock site.
Buy Stock Photos and Design Carefree
Buying cheap stock photos from a reputable stock agency, with a stock photo subscription like this, is the smartest way to go when it comes to getting new images to use in your visual content. All the more if this is content for promoting and branding your business.
For very little money you solve visuals, quality, quantity, and legality all at once, leaving the rest of your time and mind power to focus on creativity.
If you haven't used stock photos yet, we believe that should be about to change!
Header image: Copyright by antifalten and Photocase.com, all rights reserved
I am the co-founder and editor of Stockphotos.com and its Blog and other magazines of Stock Photo Press such as Stockphotosecrets.com. I am an entrepreneur with a long history in the stock photo industry and have also created events such as the Microstock Expo. My expertise in the stock photo industry and my knowledge of AI make me a valuable asset to the world of stock photography. I have also developed several AI-based services, including an AI Image Upscaler, which enhances the quality of photos. My newest venture is an AI Magazine called aisecrets.com